Welcome to the "Bulletin or Message Board" portion of this Community Based Watershed Restoration website! As a watershed community member, you are invited to actively participate in the future in projects similar to the ones identified on the other pages of this web site.
In addition, you are invited to post your ideas for activities and events that you would like to see happen within the watershed. For example, if you have a clean-up, restoration, day hike or photography project in mind it is likely others will join you to make it happen. You may also want to contribute your own photographs or stories about the watershed. Or you might even want to help find links to useful sources of information that can be added to the site. The web site was set up to involve all individuals, groups and organizations who have an interest in restoring the watershed. You can use this Bulletin Board as a discussion group to find others who have watershed interests similar to your own, and who want to work on important watershed restoration solutions in the future.
This Bulletin Board discussion group has been established at Yahoo Groups. This is an ad-based, but free, service with lots of features. You must join the group to participate in the discussions. The address is: http://groups.yahoo.com/group/
pitriveralliance/
If you're not already a member of any other Yahoo discussion groups, you'll have to first "Sign Up" with Yahoo Groups. Then you'll be able to join this Pit River discussion group.
You will have a choice of receiving discussion messages to your e-mail address in a regular digest form or as individual messages, or if you don't want to receive e-mail, you may choose to visit the discussion group web page to read, reply or post messages at your leisure.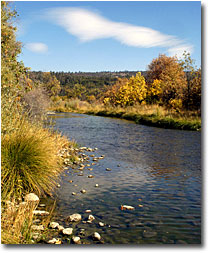 You can join the Pit River Watershed Alliance discussion group by clicking the icon below.

If you have further questions, you can e-mail this Bulletin Board moderator below.
Gary Grimm
Mountain Visions

December, 2002